Do you want to find out how to make money in Real Estate? Well, Land Flippers had record profits and growth in income in 2020. We continue to see sweeping success in the land flipping market as we get ready to conclude Q1 of 2021.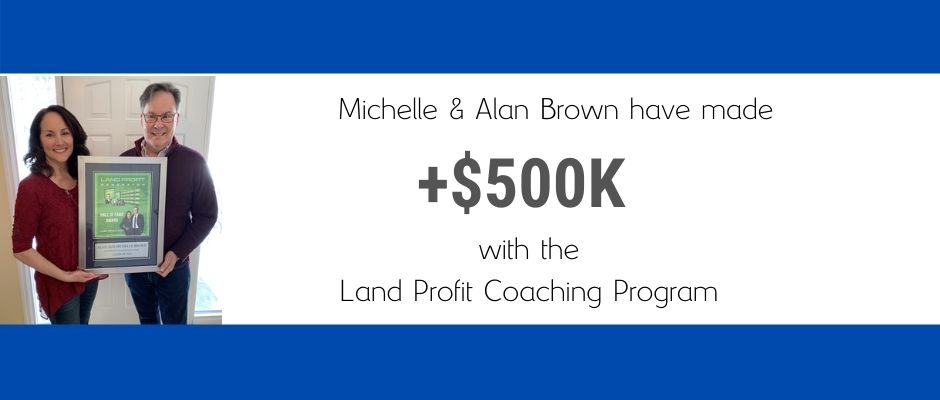 Do You Want To Learn How to Make Money In Real Estate?
Are you looking to build a real estate business that will buy you both financial and lifestyle freedom?
Do you want to create meaningful wealth for you and your family, despite having limited time and resources available to get started in real estate investing?
If so, you are not alone!
This is precisely the position my husband Jack Bosch and I found ourselves in before creating the Land Profit Generator Method®!
I want to take this opportunity to share with you how we built an 8-figure business using land investing. In the process, we created a real estate business methodology using LAND instead of houses to generate wealth.
Our system is called the Land Profit Generator Method®, and it has produced more successful land flippers than any comparable model on the market!.
House Flipping is NOT Ideal for New Investors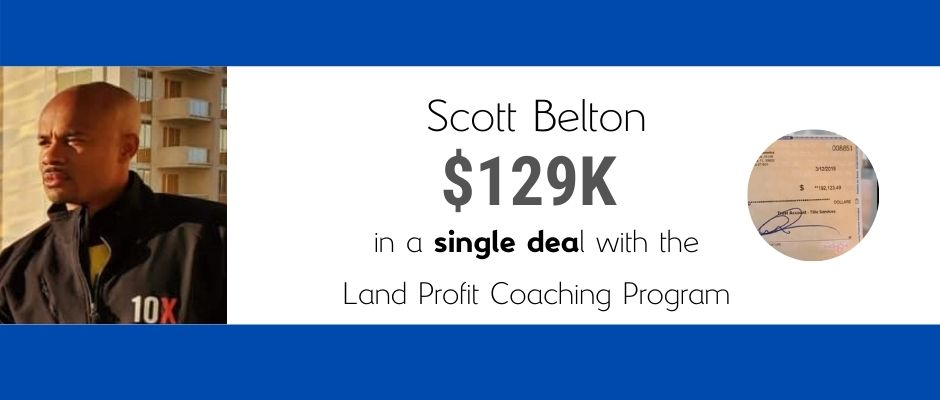 When Jack and I left college with the view to starting a life together, we were ambitious, hard-working but also broke and stuck in corporate jobs that we hated. On top of that, we were both still in the process of securing our green cards. Therefore, we couldn't leave our corporate jobs despite our frustrations with putting in maximum time for minimal reward.
Based on our research, learning how to make money in real estate was the best way to build a passive and active income stream that would allow us to reach our goals of financial freedom. However, we were a young couple just starting our professional lives. We had little time and even fewer resources to get a real estate investing business off the ground.
However, we did not give up on our dream of creating the financial and lifestyle freedom we both wanted to achieve.
So, we paid for the 'best' courses in real estate investing. We did what all the gurus said to do, which was to focus on houses because "that's where the money is made."
Despite all our efforts, none of it worked. We had an insane amount of business acumen. However, we didn't have the negotiation skills, value analysis skills, relationships with contractors, or management skills needed to make it in the house flipping market. We had no buyers list, no money to drop 20k-30k mailings a month, no relationships with lenders…heck, we didn't even have credit.
The methods that we were being taught put us on the road looking for "junkers" in the house flipping market. We wasted thousands of dollars trying to find deals. Only to find cut-throat competition for the same deals and were unable to find "motivated sellers or buyers."
How We Discovered Land Investing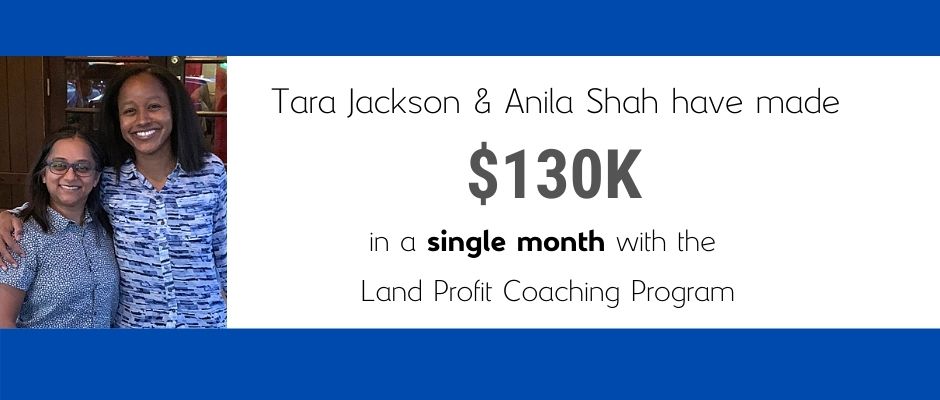 After countless failed attempts at flipping houses, Jack and I said, 'enough is enough.'
We decided to go and find a real estate asset class that is simple, strategic, with little competition where we could create big chunks of cash quickly.
And that is how we found land and how the Land Profit Generator Method® was born.
We have since flipped over 4 300 pieces of land. Land investing has enabled us to build an 8-figure business. In addition, we hold a land note portfolio that produces $70k in passive cash flow every month. Most important, land investing has allowed us to build a business that puts our family first.
How Can You Make Money with Land Investing?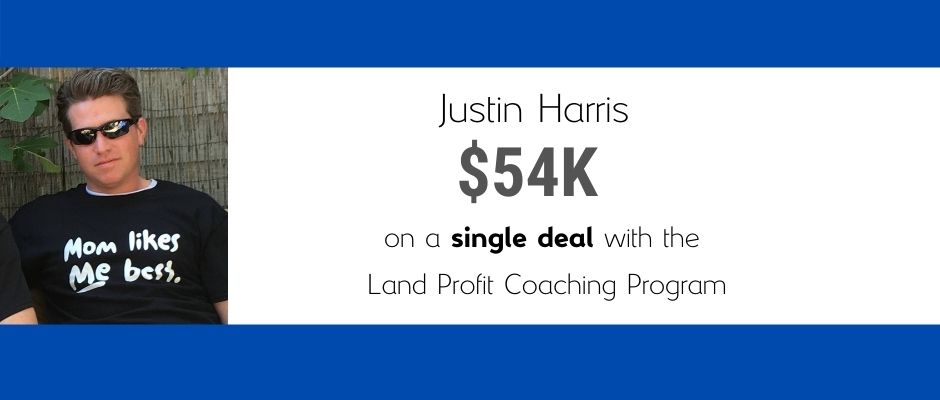 Over the years, we perfected our real estate investing strategy and built an empire using land flipping.
We then decided the time was right to start teaching others what we had discovered, and the Land Profit Generator Coaching Program was born. Jack and I are committed to our dream of creating 1000 land flipping millionaires in two years and are well on our way to achieving this goal!
The LPG team has coached numerous students in the Land Profit Generator method. The vast majority have gone on to build hugely successful land flipping businesses. This past year alone, we have had Land Profit Coaching students go from utterly inexperienced to being the CEOs of 6 and 7 figure real estate investing businesses, using land as their vehicle.
Our students and clients are achieving an unbelievable return on investment (RoI) as real estate investors, without:
Stress
Being overwhelmed
Wasting money on hundreds of thousands of direct mail
The competition of houses
Using their own money
Complicated funnels or a huge buyer's list
And without "hoping" for the best.
Is the Land Profit Generator Method For You?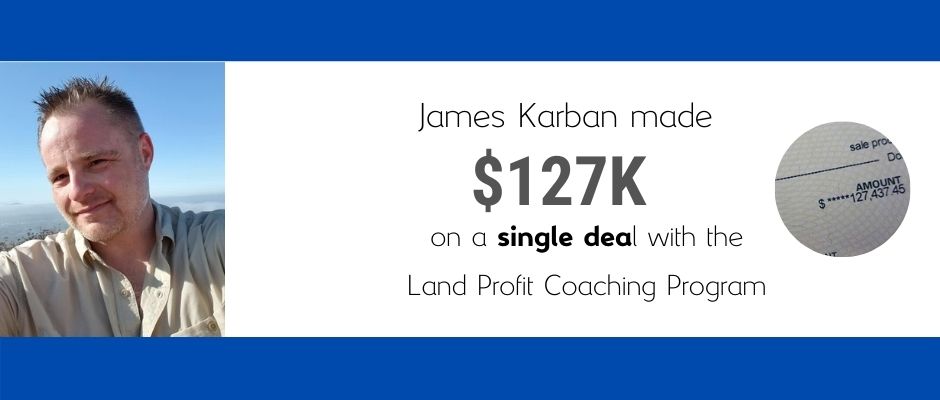 Are you looking to grow your struggling or existing real estate investing business and 10x your profits?
Do you want to restructure your business for MAXIMUM profitability?
Are you looking to build a repeatable, reliable profit-generating business, using land as your wealth vehicle?
Are you looking for a way to build a freedom-based business where the more you make, the more freedom you have?
Do you want to leverage the most powerful Land Profit Generator Method on the planet?
If you answered YES to any of the above, the Land Profit Generator Method is what you have been looking for!
How Do You Get Started?
The best way to discover how the Land Profit Generator could transform your life is to join our upcoming FREE 5-day Land Profit Masterclass!
Whether you are a seasoned investor or brand new to Land Investing, the Land Profit Masterclass is for you.
Each day, Jack and I go LIVE on video in the Land Profit Masterclass Facebook Group and walk you through actionable steps to help you launch and scale your own Land Cash Machine!
You can look forward to interactive Q&A sessions, FREE study materials and a NEW WORKBOOK, lots of free giveaways, and much more!
Register HERE to book your spot https://landprofitmaster.com
And don't forget to join the Land Profit Masterclass Facebook Group