Raw land is significantly cheaper to buy than houses or multi-family units. Working in a lower price range results in significantly less risk when making a deal, and affords the opportunity to navigate multiple listings with less capital.

Land flipping profit margins are generally much higher than traditional real estate margins. The difference is largely due to the absence of secondary costs. When flipping raw land, there is no need to make any expensive improvements
to the asset to make a profit.

Most importantly, land flipping is an uncontested market. This means that one does not have to worry about other realtors working in that area. In other words, there will always be enough land to go around for everyone.
WHAT ARE
The Principles Of Land Flipping?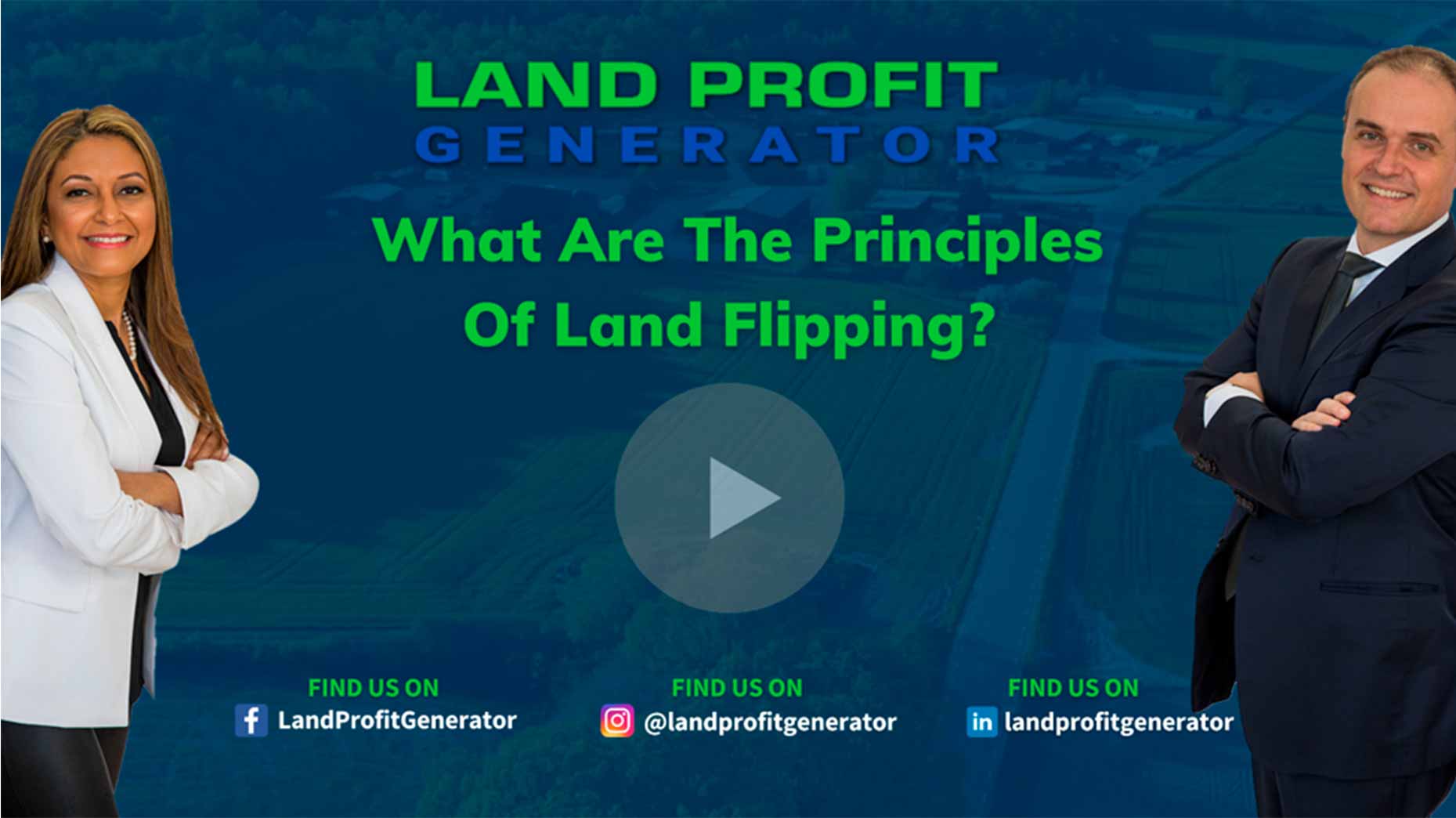 What's Inside
Learn how Jack and Michelle Bosch got started with land flipping
Discover how to get started in land flipping today
Find out some tips and tricks for how to maximize your profits
Is Land Flipping A Full Time Job?
Success in land flipping is directly proportional to how much work one is willing to undertake.
While many people start a land flipping business on the side, and make only a couple of transactions per month when they have time, the most fiscally successful people are those who choose to become their own bosses and commit to a full-time schedule.
To become more efficient with their time, these entrepreneurs optimize and automate their systems to save time as the business scales.
Is Land Flipping Passive Income?
Generally speaking, land flipping is not a passive income. There is, however, an elegant solution to help manufacture this process into a form of passive income: the option to offer "seller financing".
In essence, seller financing allows one to act as a bank by carrying the note of the loan the buyer needs to purchase the property. This option allows the seller to not only collect the principal of the loan, but also all the percentage points of interest associated with carrying the note of record.
Should the seller and the buyer agree to terms, an agreement like this can benefit both parties because the buyer can afford a larger debt by paying the seller directly, and the seller assumes all the benefits of added percentage points. Additionally, if the buyer defaults on the loan, then the seller can once again assume ownership of the property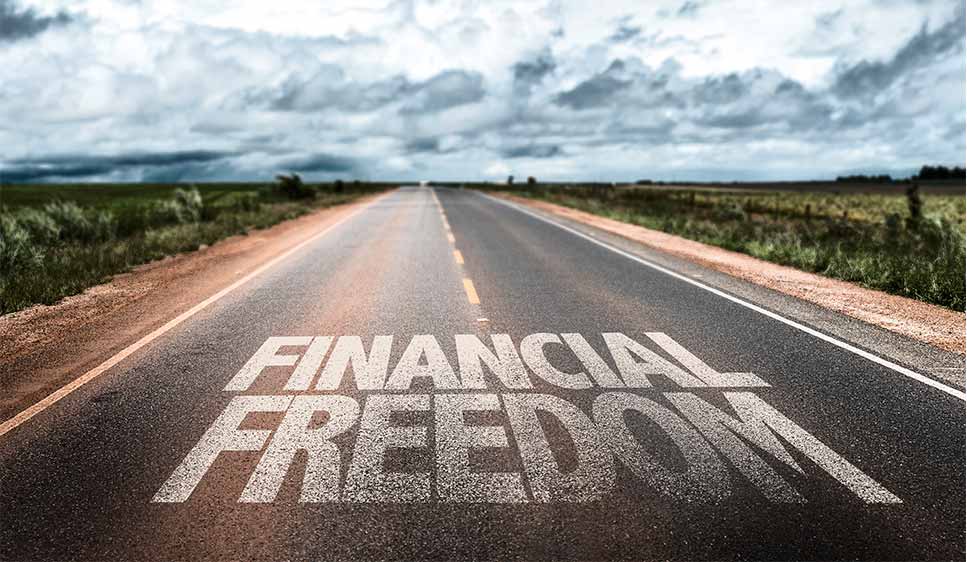 3 Types of Land
for Successful Land Flipping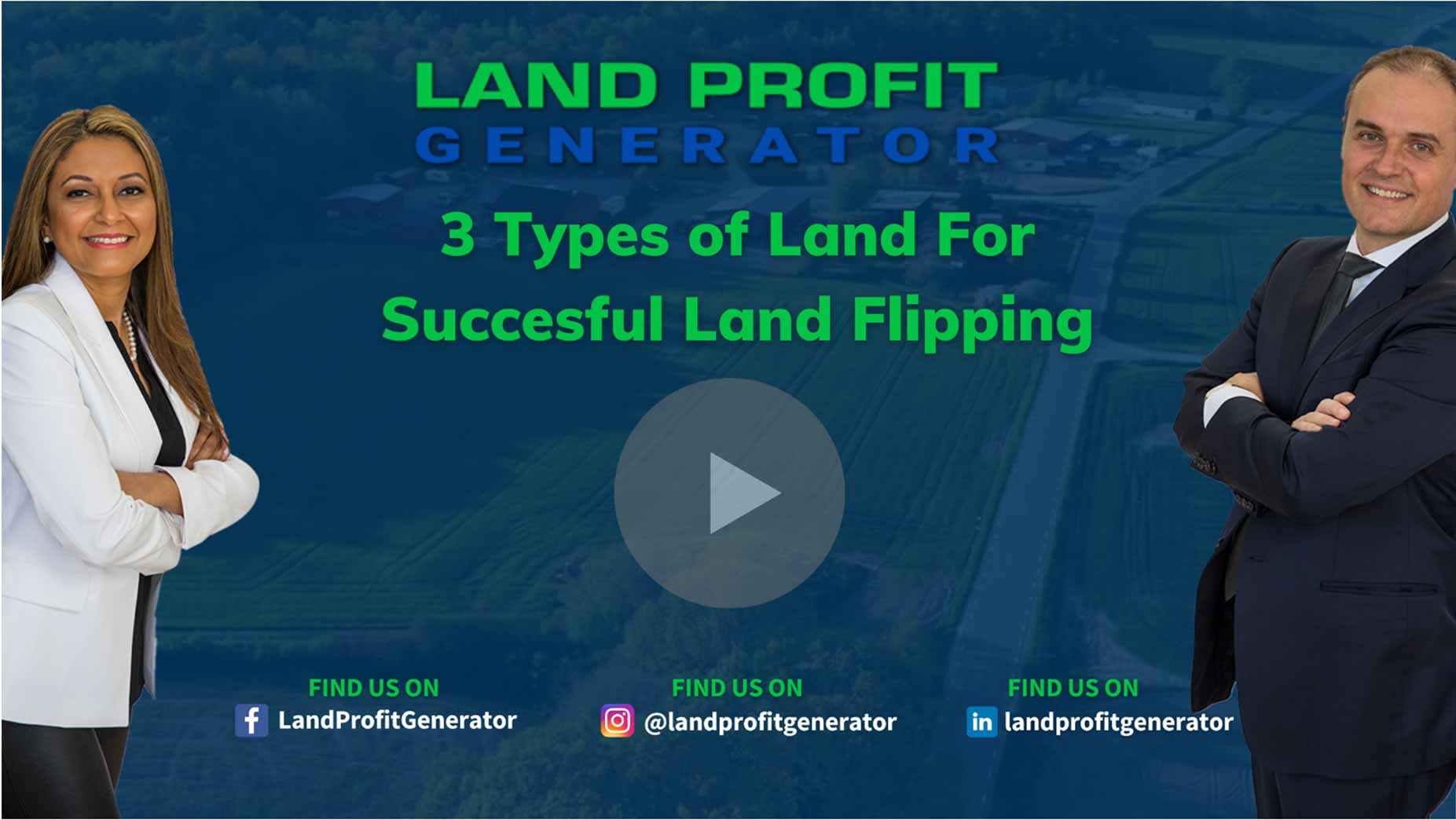 What's Inside
The three types of land to target in your searches
Find out the maximum value for land in which to invest
Learn about The Path of Growth and how that affects your investment
How To Find Land Below Its Market Value
The Land Profit Generator method focuses on finding unmotivated sellers who are in possession of properties they do not want. Instead of adding value, the unwanted land could be in the same state, racking up property taxes, and hurting unmotivated seller's bottom line.
Finding these neglected properties is key to the flipping system, but there is one catch: by the time that a neglected property hits the open market, it is already too expensive to be worth flipping. The same is also true for government auctions because competition will inflate prices out of the desired range.
At Land Profit Generator, we teach our students to find properties by sourcing a list of property owners in your selected county. In asking for a delinquent tax returns list at the local treasurer's office, you can access the contact details of property owners and send out targeted mailers to find out if they are interested in selling you their land.
This distinction in research is key, and with the right techniques a buyer can acquire a valuble property at pennies on the dollar to offload an asset they deem worthless.
Everybody wins!
How To Find
The Most Profitable
Properties To Flip As A Land Investor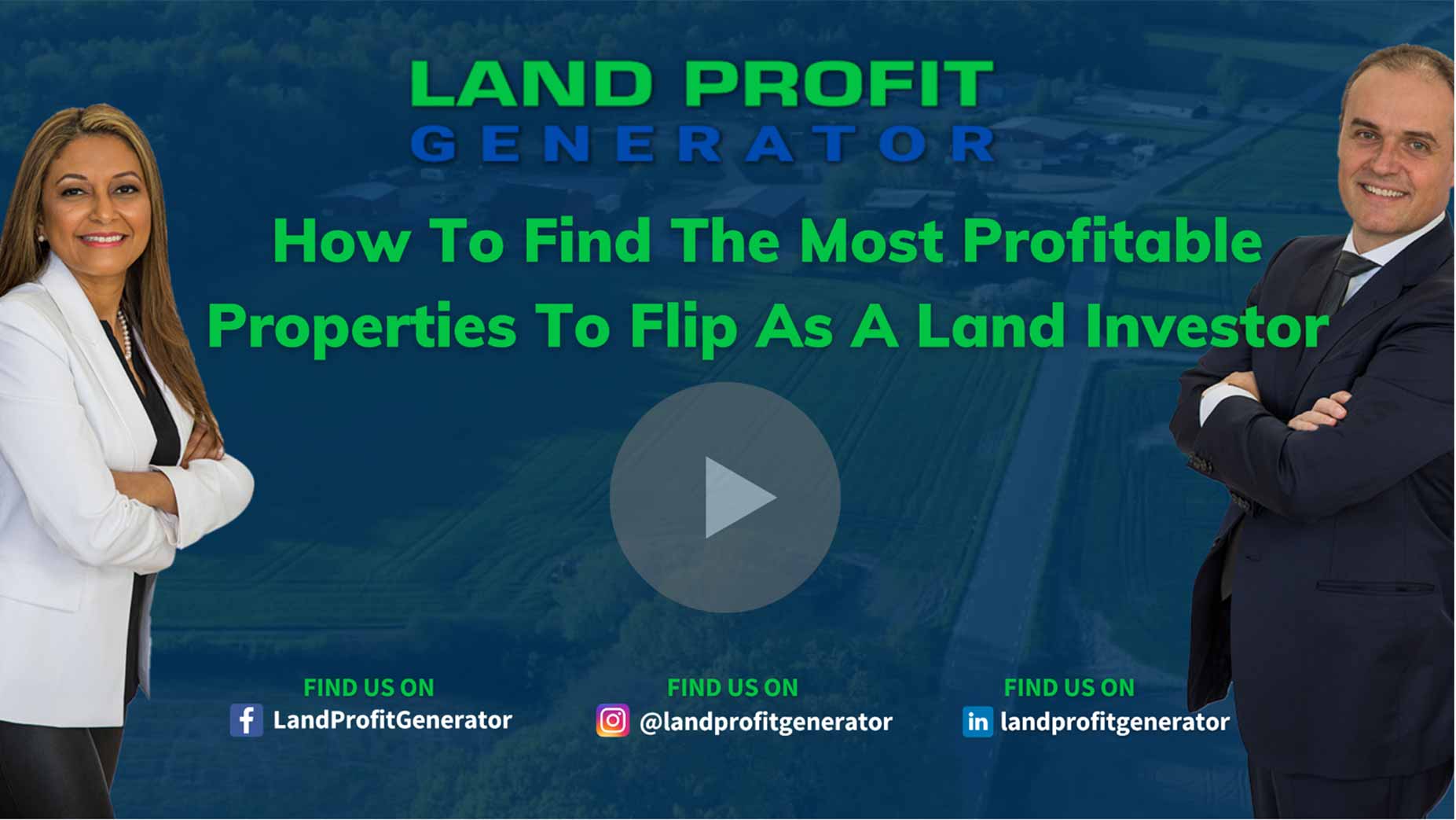 What's Inside
Find out how to access list of property owners in your selected county
Learn the difference between assessed and market value
Understand how to optimize your direct mail campaigns
Do you have to live
in the USA to flip land?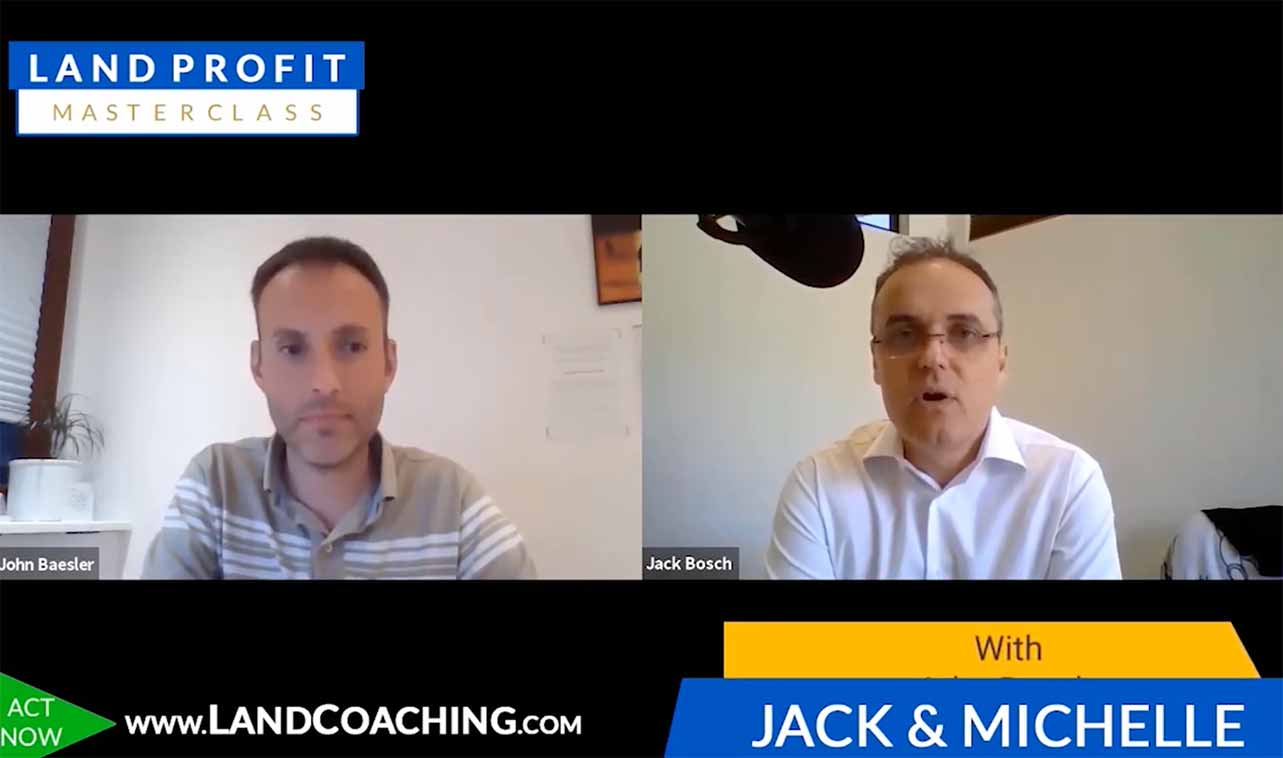 The land flipping business model is designed in such a way that you can flip land lots from anywhere in the world.
With the correct business structure and an internet connection, you can make money flipping US land no matter your location.
We have a large contingent of international land flippers that rely on our tried and tested systems and strategies to build both active and passive income from the European Union, Great Britain, Australia. Asia and Africa.
If you are a US citizen and have aspirations to travel the world while being able to establish a reliable and scalable income, land flipping is an ideal business model.
Will We Ever Run Out of Land?
No! Unlike the housing market which is limited by the supply of homes for sale, there is effectively no limit to the amount of land for sale.
The Land Profit Generator method is so successful because we use our resources to research and target unmotivated sellers. This strategy allows our students to purchase properties at the lowest possible value, while helping people offload their unwanted land.
2022 Land Investing
Market Projection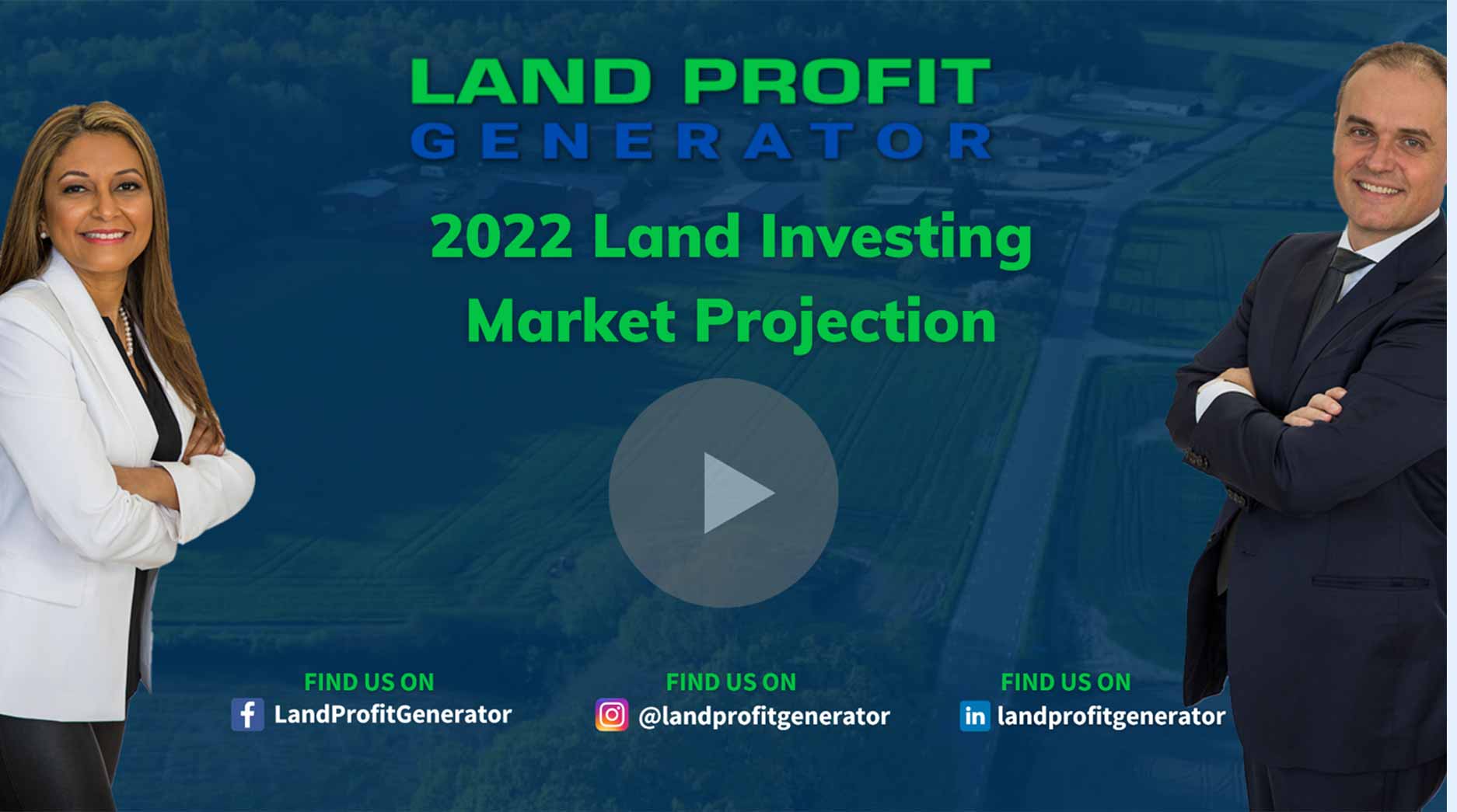 What's Inside
Understand the market forces behind the unprecedented boom in demand for raw land in the USA.
First-hand insights into how market factors such as inflation, interests rates, and the fast-evolving nature of work in the USA will continue to drive demand for land in the years to come.
Tips of critical areas to focus your energy as a land investor in 2022 to maximize your profits and scale your business to achieve freedom of cash, time, relationships, and purpose in 2022.
How To Make An Offer For LanD
Restrictions in the United States prevent buyers from cold calling or emailing hundreds of people asking to buy their land. Under the TCPA we can call anyone's landline, but not their cell phone without prior consent, and the CAN-Spam act makes cold emails rather tricky.
To stay well within our legal obligations, The Land Profit Generator method advises that the buyer primarily issues offers to potential sellers through direct mail. This part of the process uses a quantity over quality approach, to an extent. To be most effective, the goal is to only propose offers on properties with the real intent to purchase.
Should the seller show interest in an offer, then it is time to dig down and do the finer research which can truly impact a potential deal or even alter the offer price.
How to sell land
If there is no buyer before going to the open market, then marketing the raw land must become a primary concern. Otherwise, how will potential buyers know how to purchase the land?
Most land flippers post their properties on a real estate listing site, especially those which specialize in raw land sales.
In addition to professional real estate platforms, however, there are other avenues like local ads, Facebook Marketplace, or even Craigslist. These sites are viable options to market real estate if one wants to keep costs to a minimum. There is risk to using informal sites like these though because they may not be populated with many serious buyers who have the liquid assets to part with $50,000 on a property.
How To Generate $250K
In Profits In 12 Months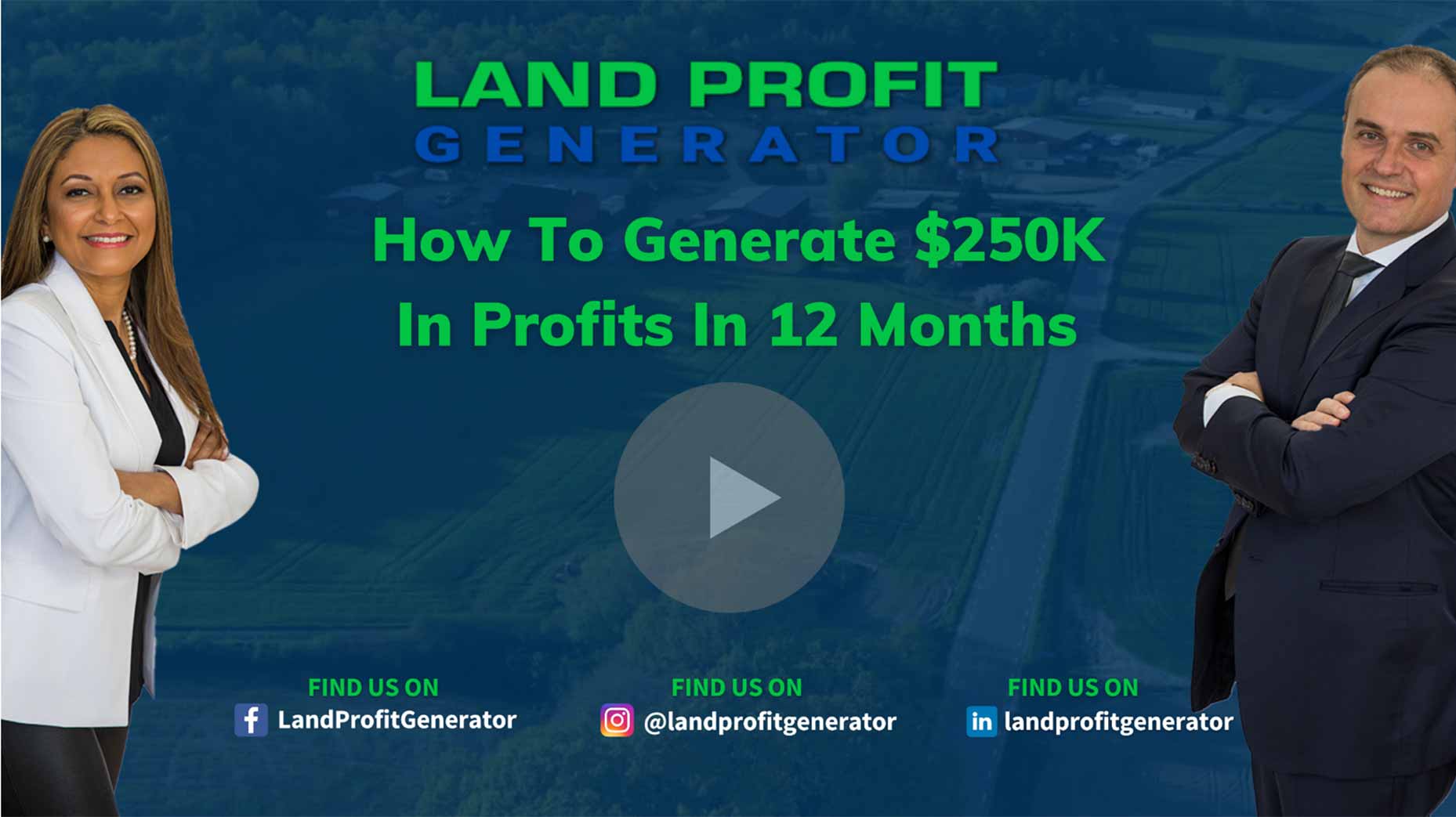 What's Inside
Find out how to generate $250k profit in one year
Learn how to plan your schedule in order to maximize your efficiency
Understand how to become financially free
Ready To Start
A Land Flipping Business?
If you need more help learning the ins and outs of land flipping, you can start on the right path of becoming a land flipping professional by utilizing any one of the many free tools we offer: