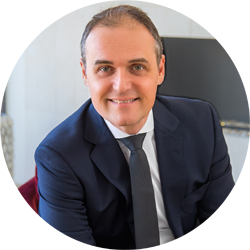 From the desk of Jack Bosch
Sunny Phoenix, AZ
Dear Friend,
I'll get right to the point.
If you're on this page, then you may know a little about me and my story...
How I went from working 60+ hours in a job that kept me away from my family all week to becoming a stay-at-home millionaire in just 18 months, flipping simple Land and Lot deals for huge profits.
And you might have heard also that I continue this business to this day, only now having also added, houses, tax liens, tax deeds, and even entire apartment buildings to my tool belt.
But even though I now also do more complex real estate, or perhaps better said, BECAUSE I now also do more complex real estate transactions, I am loving my Land and Lot deal method just as much (or even more) than ever before.
Because in the market we are in right now, where house investors are having to mail 5000 letters and still often don't get a deal, we are continuing with our proven low to no-competition methods of cherry picking the best $10,000 to $100,000 vacant lots and land for just 5-25% of market value and then wholesaling them for great profits (often 2-3 times what we bought the properties for) or sell them with seller carryback financing for long lasting 100% passive cash flow... and even greater profits (sometimes 10x profits)...
All WITHOUT the hassles of traditional house investments, namely without:
Tenants
Toilets
Repairs
Termites
Contractors
Inspectors and Appraisers
Mortgages
Red tape
...
As a result, today, while I have expanded my dealings, I continue operating a highly successful land and lot flipping and seller financing business and my company continues to buy and sell properties every day - generating cash flow for years to come.
But this letter isn't about me...