Learn How To Buy and Flip Land
With The Land Profit Generator
The undisputed leaders in Land Flipping Coaching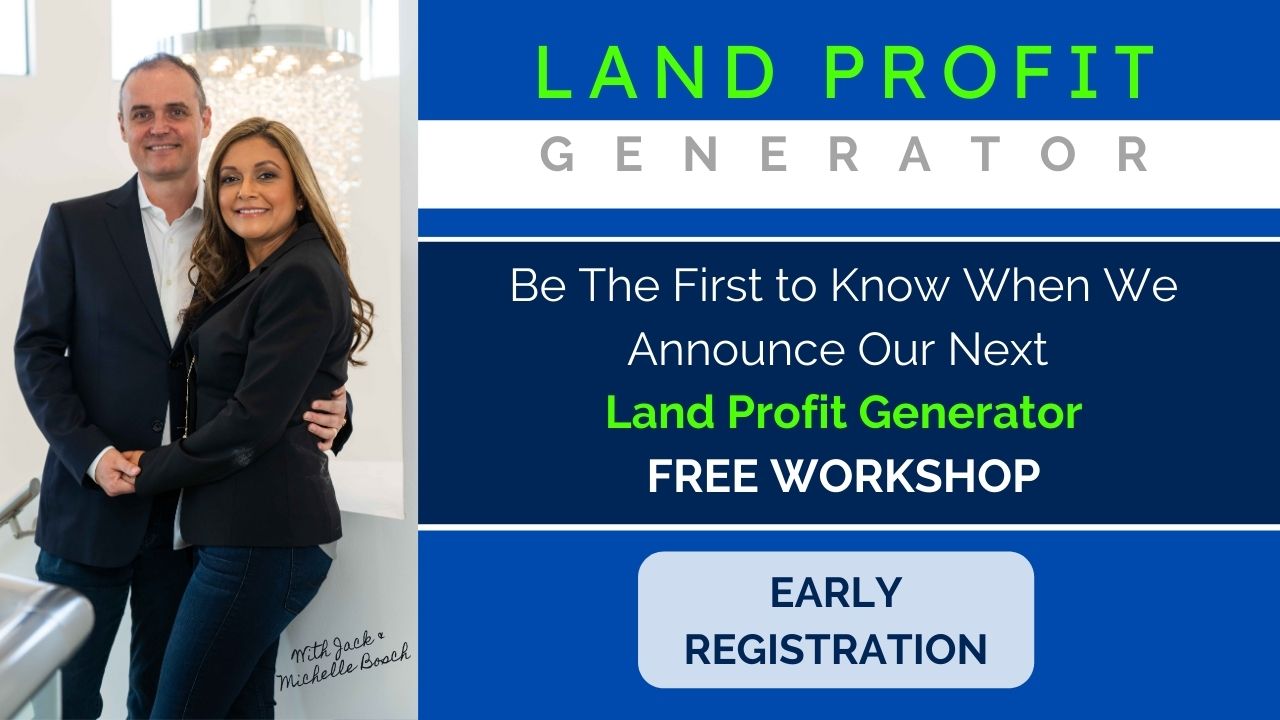 The Land Profit Generator is the leading incubator of Land Flipping Businesses in the USA. We have more student success stories than any of our competitors, and you could be our next Land Flipping Millionaire.
Be the first to know when we announce our next FREE Online Workshop!
Save Your Seat
Enter your name & email below to get on the waitlist.
Our FREE 3-day LIVE Land Flipping Workshops will teach you how to use our tried and tested strategies to Flip Land for Profit so that you can enjoy the financial freedom that you deserve.
The Land Profit Generator has produced more successful Land Flipping business owners than any other method on the market. You could be the next LPG student to set yourself up for UNRIVALED SUCCESS in 2021!
While you await our next FREE Land Flipping Workshops join our Facebook Group and enjoy FREE weekly training sessions – on us!
JOIN TODAY!
You are also Welcome to register for an introductory webinar, hosted by Land Flipping Real Estate Expert investor, respected industry leader, speaker, and Master Coach, Jack Bosch HERE:
REGISTER FOR WEBINAR