If you are looking into becoming a land investor, you may have heard people speaking about title companies. Discover how a title company can help you to become a successful land investor in the following blog.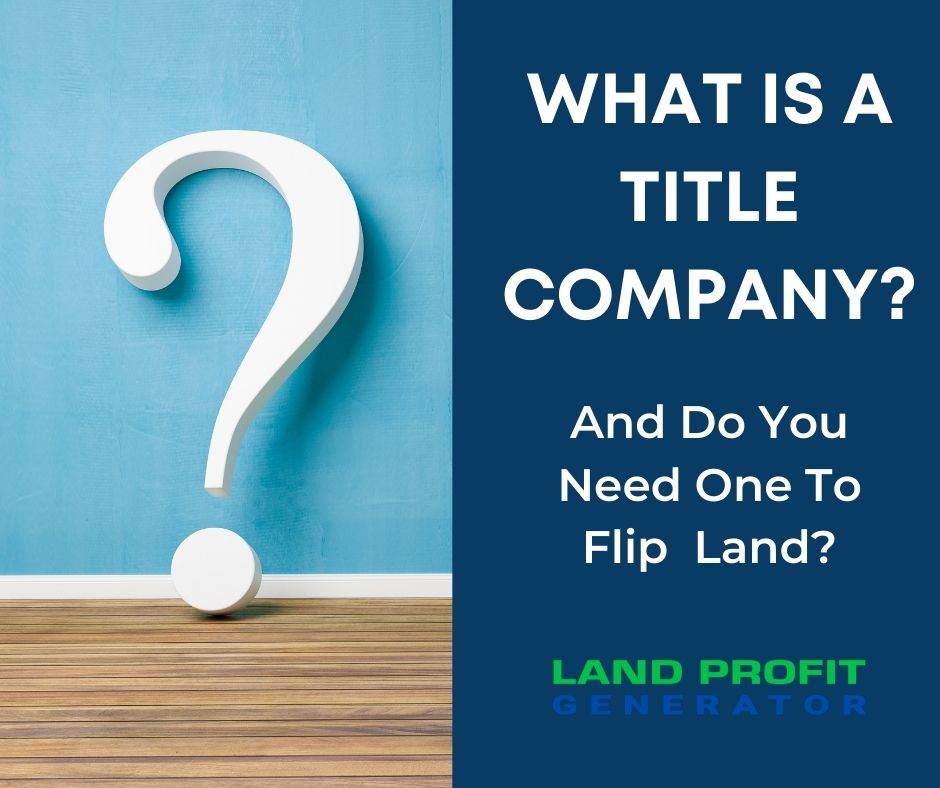 When you buy groceries, there's no fear in your mind that someone is going to show up at your house and claim half of what you just purchased. This is because you bought your groceries from a store that owns and has the right to sell them to you.
In real estate, it is not always straightforward because, unlike buying milk and eggs, who owns what can be a little more challenging to determine.
When you purchase a home from a buyer, there's no guarantee they are the legal owner of the entire property. They may only own half of it, and it won't be their problem when a potential distant relative comes around to claim their half. However, every change of ownership in a property is recorded and can be found, but it does take diligent research. This is where a title company comes into play.
What Is A Title Company?
A title company acts as a third party in any transaction where the ownership of a property is transferred from one party to another.
It's the title company's responsibility to ensure that all the paperwork is done in compliance with the law. We encourage land investors to use the services of a title company to ensure that the deal is completed correctly and is well worth the additional fee.
When you are purchasing raw land, It's a good idea to hire either a title company or an attorney to write up the title documents on your behalf. Of course, you could always learn how to write up a title agreement yourself, but it is a time-consuming and arduous process. Plus, in some states, you are required by law to hire an attorney or title company.
What Does A Title Company Do?
The main job of a title company is to check what is called the "chain of title.". This is a list of every party who has ever owned the property in question. It should be a complete explanation of every owner from first to last without any missing information.
The title company will also offer title insurance, which guarantees your protection if something is missed, such as, the long-lost relative coming back to stake their claim on your brand new 0.24 Acres in Colorado.
A title company can perform a range of important tasks for you, such as inspecting your property or funding escrow accounts, but that's less important when it comes to raw land flipping.
Do You Need A Title Company To Flip Land?
As mentioned above, it is recommended that you hire a title company when purchasing or selling a property, particularly if you are just getting started. Having an official title company gives you, your seller, and buyer peace of mind of knowing that the deal is legitimate and that every law, both federal and state, is being followed correctly.
There are a number of steps in the deal-making process. When you start to scale your business, you will be managing multiple deals at the same time, which can be time-consuming. Paying a title company to do some of the administration involved will pay off in the long run, particularly when complications do emerge.
Conclusion
A title company handles the signing of title agreements and any additional research into the property so that you can protect your interests. Not all title companies will go the extra mile for you and perform a Chain of Titles unless you ask, so be clear about what you want.
If you want to learn more about how to become a successful land investor, book a call with our team to find out if the Land Profit Coaching program is a fit for you.
Get faster results and better profits in your real estate investment.